Drive chain maker Tsubakimoto is to set up its second plant in Europe. Located in the Czech Republic, Tsubaki Automotive Czech Republic s.r.o., will manufacture and assemble timing chain drive systems and associated products for leading car manufacturers across Europe.
Building works are already in hand at a site in the Central Bohemian town of Kolin about 55km (35 miles) east of the capital city Prague.
Tsubakimoto planned the construction project to proceed in stages, the first being a 5000sqm building which will be completed by November 2017 and house 40 personnel. The whole site should be fully operational by 2020, when it will have a total built area of over 40,000 sqm and employ 80 people in manufacturing, commercial and engineering roles. Total project investment is expected to be 400 million CZK (about 14.3 million Euro).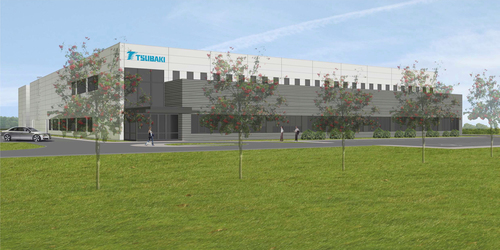 "Building on our success in the United Kingdom; we are very excited about this new development," says Bart Mellink, Managing Director Tsubakimoto UK Ltd. The new company will be recruiting 20 key staff in the summer of 2016. To achieve production continuity, they will all undergo training at the UK production site early next year.