Tsubaki Tree App Key Benefits
Available in 8 languages: English, German, Dutch, French, Italian, Spanish, Polish, Russian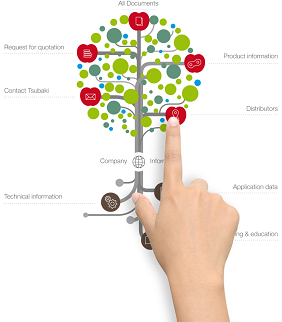 Easy access with the Tsubaki Tree
The Tsubaki Tree symbolizes the Roots of our company being our technical capabilities and application know-how, the Trunk being our company structure and the Fruits being the products we bring forward to our customers. The Tsubaki Tree is the starting point in the app. Anything from company information to the distributor locator you can find in the tree.
Distributor location
Find the distributor close to you. With the build in location service it automatically finds the distributors closest to your position. Try it yourself!
Request quotation
Receive a quotation by filing your inquiry accompanied by a photo taken with your device. Requesting a quotation has never been easier.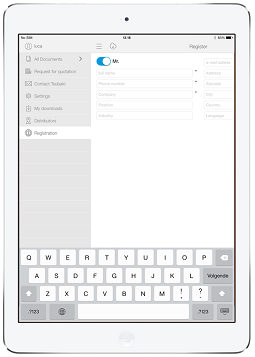 Easy registration
Register to get a higher access level to Tsubaki documentation. Find all documents in one app and discover what else the app provides!
Looking for someone specific? The contact page offers Tsubaki offices and sales representatives.
Manage downloads
Browse trough the files or use the filter to navigate easily to the files you need. Click on the file and choose the language you want to download. When the file is downloaded you can access your files offline anytime you want in the "my dowloads" tab. It is also possible to view, print and share documents.
Languages
Available in 8 languages: English, German, Dutch, French, Italian, Spanish, Polish, Russian.
Specifications
Suitable for Apple iOS 11 (iPhone/iPad/iPod Touch)
Suitable for Android 5.0 and up (Smartphone/Phablet/Tablet)
Downloads
The download button will bring you to the store where you can download the Tsubaki Tree App.