Chains
Our range of chain types are fully optimised for strength, wear performance, friction, NVH, weight, space and cost, This ensures that whatever the application, we are able to provide an ideal chain suitable to meet our global customer's requirements.
Roller Chain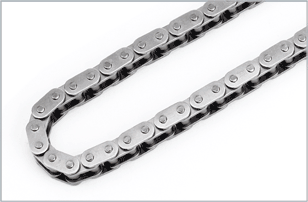 Available in 8mm and 9.525mm pitches, Tsubaki 8mm roller chain is the most popular chain in the world, and offers an ideal combination of strength and NVH performance.
Bush Chain
With cold forged bushes, Tsubaki bush chains provide excellent strength and wear performance in high load conditions. They are available in 7mm, 8mm and 9.525mm pitches.
Silent Chain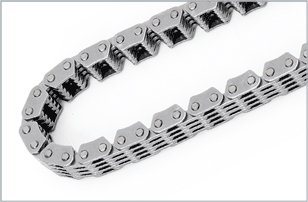 Available in 6.35mm and 8mm pitch, Tsubaki silent chains offer excellent NVH performance, with enhanced durability characteristics to deal with the most harsh of modern gasoline engine environments.