Tsubaki expecting chain reaction at Hannover Messe
Visitors to the 2019 Hannover Messe will be able to see innovations and the latest developments from worldwide chain maker Tsubaki. Tsubaki is part of the European Power Transmission Distributors Association (EPTDA) Pavilion on Stand B35 (16), Hall 24.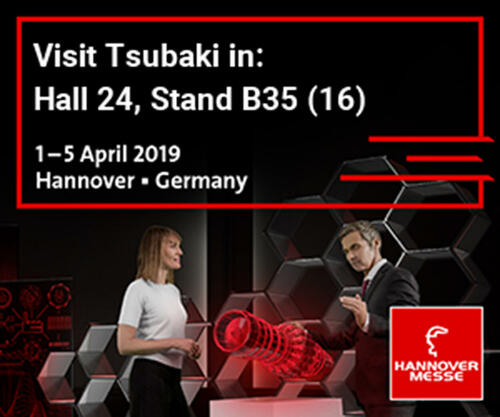 As well as products from its standard chain ranges, Tsubaki will be displaying large size roller and conveyor chain alongside several innovative products. The latter includes Tsubaki's Zip Chain Actuators, in which two chains are locked together like a zipper to form a single, strong column for pushing and pulling applications.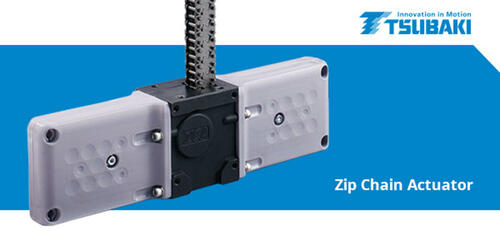 Also on prominent show will be a drive system that replaces gears and racks. Consisting of a pin wheel and rack, plus a gear with a unique tooth profile, Pin Gear Drive Units offer limitless design possibilities for rotating and linear drives.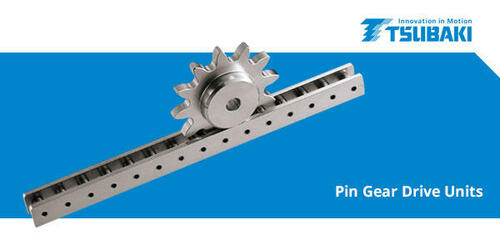 Stand visitors may like the one-touch operation of Tsubaki's new range of inspection doors or hatch covers for use with process plant and covered conveyors such as those used for transporting bulk materials. These easy mounting solutions offer protection from dust and moisture ingress, yet can be easily opened for visual checking of operations.
The newly enlarged range of Tsubaki's ever-popular chain wear indicators is expected to be a talking point amongst visitors. Robust and simple to use, one end of the indicator is shaped to fit snugly over a roller and the tip of the other end indicates the degree of wear by highlighting the total elongation over a number of links. The new indicators cover large size chain from BS RS20B to RS48B and ANSI from RS100 to RS240. These complement the existing sizes from BS RF06B to RS16B and ANSI RS35 to RS80.
Tsubakimoto Europe B.V. is the European headquarters of Tsubakimoto Chain Co, which is a world leader in premium quality drive and conveyor chain and associated power transmission products for the industrial sectors. It has sales offices in the Netherlands, UK, Germany and Spain, from which it serves customers in Europe, Russia, the Middle East and Africa.