Tsubaki to show group products at AMB Exhibition
Tsubaki Group is to exhibit at AMB, the International Exhibition for Metal Working 18-22 September 2018 in
Stuttgart, Germany

. Held biannually, market and technology leaders from across the globe come together at AMB to demonstrate the technologies that will drive future developments in metal cutting and related industries - sectors for which Tsubaki provides a range of specialised solutions.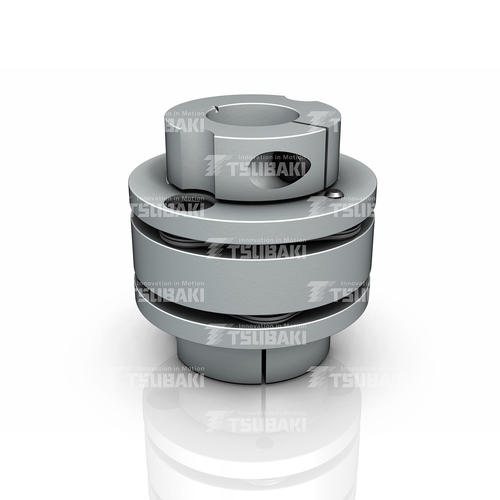 The display, Stand No 8D61 / 8E60 in Hall 08, will include Echt-flex couplings, Jaw-flex couplings and Power-Lock shaft hub locking devices alongside Tsubaki's wide range of chains and other products. The stands will also include products from sister companies, such as cable carriers, chain-suitable cables, conveyor and protection systems from Kabelschlepp GmbH and Mayfran's solutions for swarf and coolant management and material handling in metalworking, recycling and solid waste processing.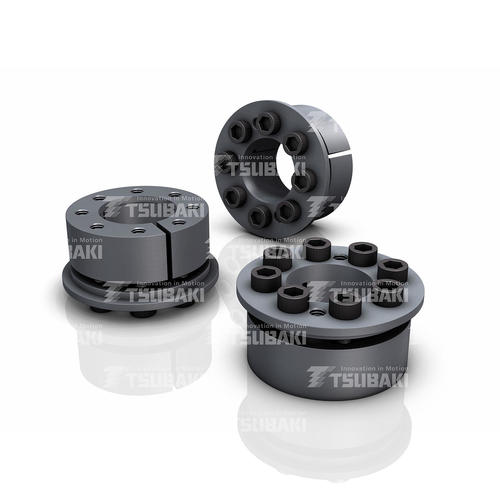 Power-Lock is Tsubaki's range of shaft-hub locking devices. Designed to provide simple and highly secure connections, they are available in a wide range of sizes and a number of different models. For instance, new electroless nickel-plated options will feature on the stand, as will stainless steel versions, quick-fit units, self-centring designs, slim line versions for space restricted applications, pressure flange options, lube-free designs and others.
Often described as the ultimate disc coupling, Tsubaki optimised the Echt-flex coupling by putting finite element analysis at the heart of its design. This coupling needs no lubrication, produces no backlash and is torsionally stiff for precision operation yet has the flexibility to absorb shaft misalignment. Tsubaki offers a full line-up of Echt-flex couplings, from 0.7 Nm to 176000 Nm torque transmission.
Echt-flex is available in a wide range of models, including a long spacer or floating shaft type. The U-Type enables spacer mounting and dismounting without disassembly, while the G-Type can replace gear couplings. Also, on show will be Power-Lock, keyway and clamp versions.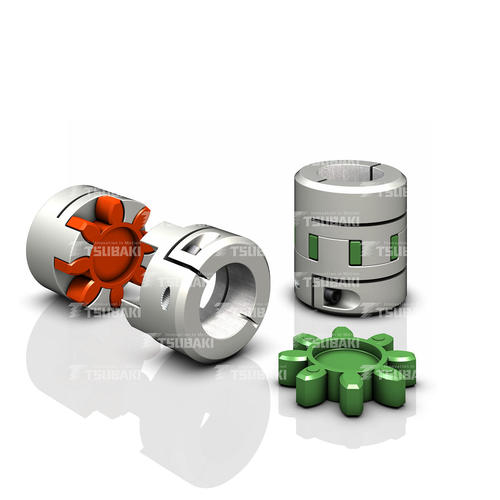 The Jaw-flex coupling is a precision coupling with excellent vibration damping properties, which makes it ideal for metal working machinery where cutting and forming can cause high levels of vibration. It is also popular for many other applications, such as connecting ball screws to the servo motors for devices such as machine tool feed shafts.
Designed to make mounting simple, Jaw-flex requires only a single bolt to connect the coupling to the shaft. It consists of two taper-lock hubs and a spider which can be selected to maximise vibration damping, torsional stiffness or working life.
AMB is recognised as among the world's top five events for the metal working industries. With 1,500 exhibitors from over 30 nations and an expected 100,000 visitors, it has exhibition halls dedicated to machine tools, robots, tool and workpiece handling, measurement and quality systems, engineering and Industrial software. AMB also features demonstrations, seminars, conference presentations, workshops, discussions and a careers fair among others.
Tsubaki industry experts will be on stand throughout the duration of the show to discuss the product range and potential applications. Every application is different, so attendees are urged to talk to a representative on stand to convey specific requirements and gain technical advice.