Tsubaki Chain Maintenance Guide delivered with free gift
Tsubaki UK has produced an informative maintenance and installation guide for its chain. The new guide will help plant engineers, maintenance professionals and other users to manage the cost of ownership by reducing unplanned downtime and improving productivity.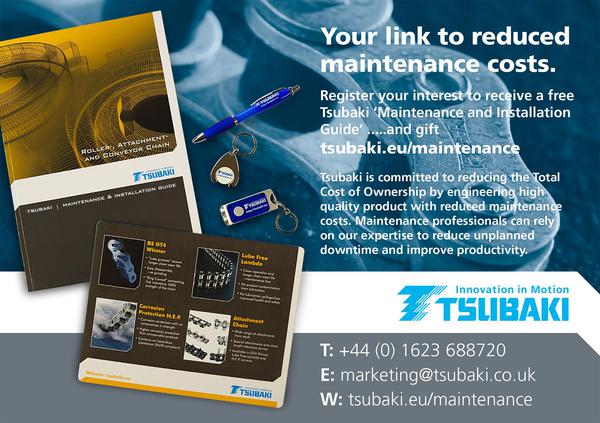 The guide is available free of charge to engineers in the UK. A copy can be requested online at https://tsubaki.eu/maintenance and is dispatched directly from Tsubaki UK with a free gift.
Tsubaki is a leading manufacturer of a wide range of industrial power transmission components and equipment, such as industrial drive chains, attachment chains and large size conveyor chains. Related products include cam clutches, sprockets, shaft couplings, safety devices, toothed belts and pulleys. The business is fully focused on reducing users' cost of ownership by manufacturing to the highest standards, promoting innovation and continually developing its existing products.
Founded in Japan and currently celebrating a centenary of business, Tsubakimoto U.K. takes care for customers in the United Kingdom, Ireland and Iceland and is located in Nottingham. Tsubaki's European markets are served by a new state of the art workshop in Dordrecht, the Netherlands.